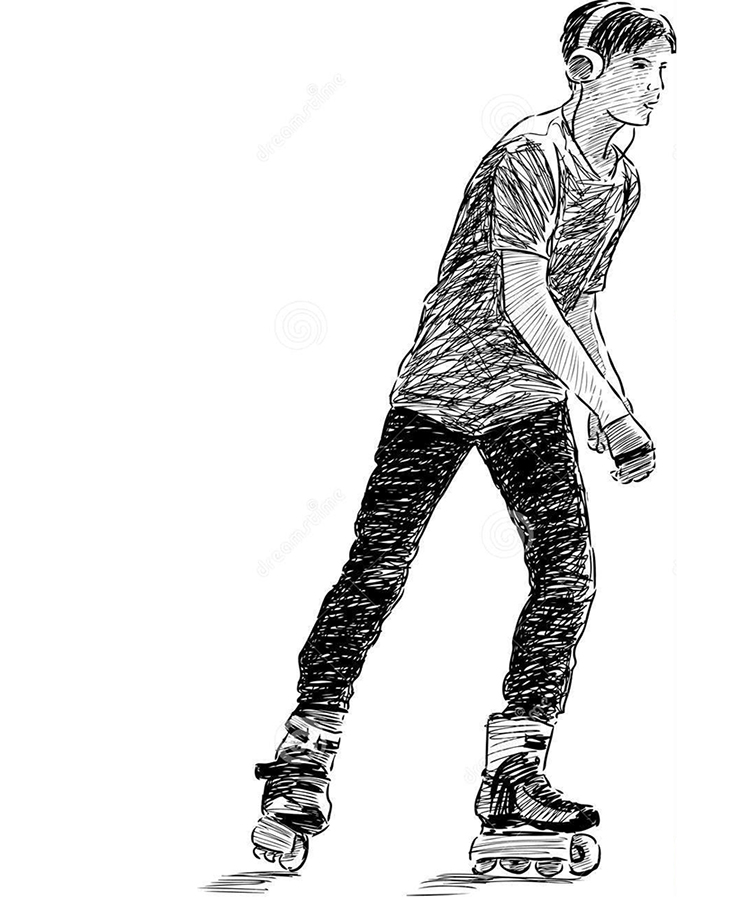 HISTORY
History of Singapore Inline
Calling all skaters wannabes or those fearful to try skating. Come skate with us for our inline culture is so inclusive we can coach at your doorstep. We are the skaters' academy where our coaches are hand trained by our founder personally over an intensive period of minimum three months. Our skates line up is a few selected brands which have withstand our rigorous testing for safety, comfort, performance and are screamers for attention... the inlineX treme for people with an attitude. Singapore Inline....the Singapore Airline of skating, commanding premium quality without equals.
We, the owners, staff, students, customers, friends of Singapore Inline, pledge ourselves as one united team, regardless of : alpine inline skates, aggressive inline skates, city inline skates, extreme inline skates, freestyle slalom inline skates, giant slalom inline skates, parallel slalom inline skates, team slalom inline skates, speed slalom inline skates, classic slalom inline skates, figure finesse inline skates, inline basketball, inline soccer, inline downhill skates, inline roller hockey skates, marathon inline skates, night inline skates, off-road inline skates, recreational inline skates, road inline skating, rollerjoring inline skates, speed inline skates, synchronised inline skates, roller derby inline skates, urban inline skates, vert inline skates or any other variants of inline skates activities, to build a dynamic skating society based on equal opportunity and support so as to achieve safety, happiness and progress for our great skatesports.
*Founder: Law Kum Seng *Over 40 years of coaching experience *Present in over 5 countries *Over 150 coaches trained *Over 100 events organised *Successfully taught over 300,000 students *Over 200,000 skates sold *Choreographer, Chingay 1999, 2001, 2003, National day parade 1999 *President of Skating Federation of Singapore 1993-2000 *Introduced Inline Skating and Roller Hockey to Singapore, helped form 20 roller hockey teams competing at national level *Official skating company for Social Development unit 1997-2008 *Sole skating company for Singapore Sports Council 2002-2008
How We Can Help You To Learn Skating
ABOUT US
The Singapore Inline Skating Training Centre was founded in 1998 by Mr Law Kum Seng, a former regional skating champion. Mr Law started skating at the age of 9 and went on to represent Singapore in skating shows in Penang at the age on 13. His skating career spans more than 30 years.
Confidence
Professional and certified coaches assisting you through your journey, ensuring your confidence
Fun
An exciting and fun experience where you can skate outdoors in the open with your family and friends
Interactive
Each lesson is customized to suit your skating needs to enhance your learning experience
Fearless
Our 30 years of coaching experience ensures your safety when learning with us
With a team of competent coaches and more than 30 years of rollerskating, ice skating and inline skating coaching experience, our coaching syllabus have made Singapore Inline Skating Training Centre the go to skating school in Singapore
ABOUT
Benefits Of Skating
Inline skating improves balance, strengthens every mucsle from the lower back to the knees and stimulates the upper body.
Inline skates are portable and versatile. They can be waiting in your car boot to satisfy that spontaneous whim, or simply packed as part of your business trip kit.
Skating allows freedom of movement, without restricting body positions such as those necessary when riding a bike or using an aerobics apparatus. Inline skating is invigorantingly fun while keeping your body aerobically fit and burning calories!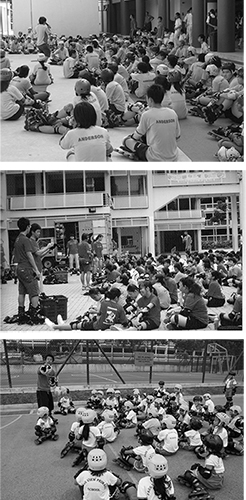 YOUR CHOICE
Skating Packages For You!
All our students enjoy privileged pricing on all skating equipment and subsequent courses. Singapore Inline is also going the extra mile for Mother Earth by encouraging all our customers to go green and accept trade in of skates bought from us
Trial
Just to try
Session of 45 minutes
Minimum Group Size - 5 persons
Fixed time and venue
Pre-requisite lesson before you sign up for Drop In Package
Drop In Group
The standard version
Session of 45 minutes
Minimum 5 persons - Maximum 10 persons
Sessions

Friday - 7.30pm - West Coast Park

Saturday - 9.30am - AMK Hub
5.30pm - Farrer MRT

Sunday - 2.30pm - Woodlands
4.30pm - Jurong East
Group (Private)
Most popular choice
Session of 45 minutes
Inlcudes 4 sessions
Minimum 5 persons - Maximum 10 persons
Flexible time and venue
Exclusive (Private)
For express learning
Session of 45 minutes
Flexible time and venue
1 pax - $90
2 pax - $80
3 pax - $70
Corporate
For the whole team
Flexible time and venue
Session of 75 minutes with 18 to 30 pax - $20
Session of 90 minutes with 31 to 50 pax - $18
Session of 105 minutes with 51 to 100 pax - $16
Session of 120 minutes with 101 to 300 pax - $14
Session of 180 minutes with 301 to 500 pax - $12